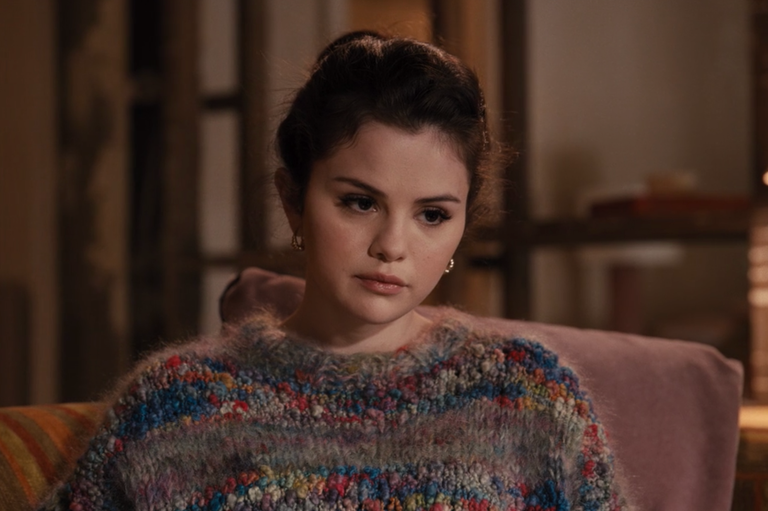 Gorgeous, right?
And no, you can't buy one.
You'll have to figure out how to knit it. The show's wardrobe maven/costume designer Dana Covarrubias
bought this one in a Brooklyn vintage store
, son of a bitch.
Selena Gomez's character Mabel is a KNITTER. So can you!
Pattern
Sweater appears to be a simple, boxy, stockinette stitch pullover. Big needles. Something a beginning knitter could take on.
You can purchase and
download the book
"Simply Beautiful Sweaters" and use this pattern:
If you already have the 1999 paperback book on your shelf (I DO, of course) go with that.
Pockets optional, but you just know Mabel loves pockets. She may not be confident enough as a knitter to put pockets on her sweater, though. Good thing Bluegal is knitting this one, then.
Yarn
While the pattern is simple, the yarn is not. This is high-end art yarn, handspun, hand-dyed. Expensive.
Off to Etsy you go!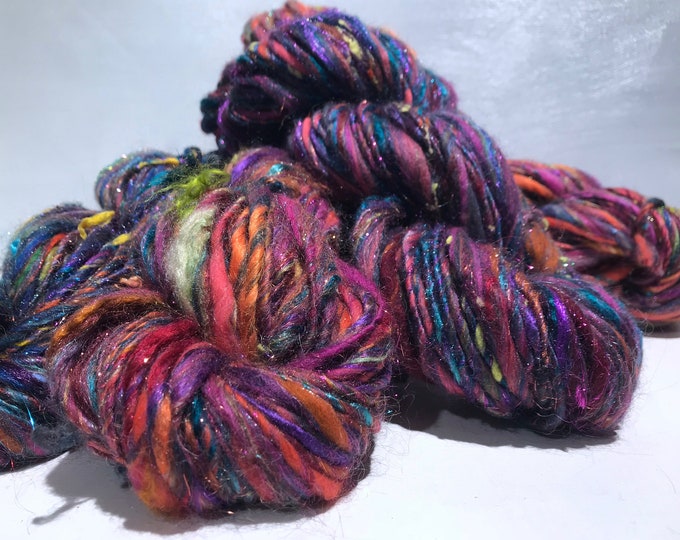 Assuming you don't spin yarn yourself, you're going to spend a couple hundred dollars at least just on the dark stripes for this sweater.
The fluffy beige stripes on this sweater are mohair. And since you're already spending two hundred dollars on this
one-of-a-kind,
hand-dyed,
hand-knit
sweater for yourself,
you might as well spend three.
Back to Etsy you go!
Side note I'm assuming Mabel goes to Purl Soho and West Village Knit & Needle for her yarn. She probably bought this sweater as a kit. I'm guessing $270.00, $210 on sale.
New York City. $310.00.

Knitting the sweater
I would scrap the pattern, start over, and knit this sweater top-down saddle shoulder style, using a Fibonnaci sequence of stripes with more stripes of the expensive art yarn near the neckline and shoulders.
Also, I would grab a bunch of yarn from my stash and strand it rather than buying art yarn. I wouldn't buy any Mohair either. There's a ton of gray dk weight in my stash and I can strand that with some stash sock yarn or something.
It looks like this was knit on pretty big needles -- US 11's or 13's. I would prefer to use 9's or 10 1/2's because they're easier on the hands.
Since many of the sweaters I've knit this year are for middle child, who is vegan and does not wear animal fiber, I would knit this sweater using acrylic novelty yarns perhaps combined with a solid. It would be just as pretty.
Like this one**, completed last month. It's not blocked yet -- trust me, the sleeves match.
** Pattern:
Bernat On Repeat Knit Pullover
. Yarns: Lion Brand Heartland in color "Yosemite," Sirdar Jewelspun in colors "Nordic Noir" and "Northern Lights".